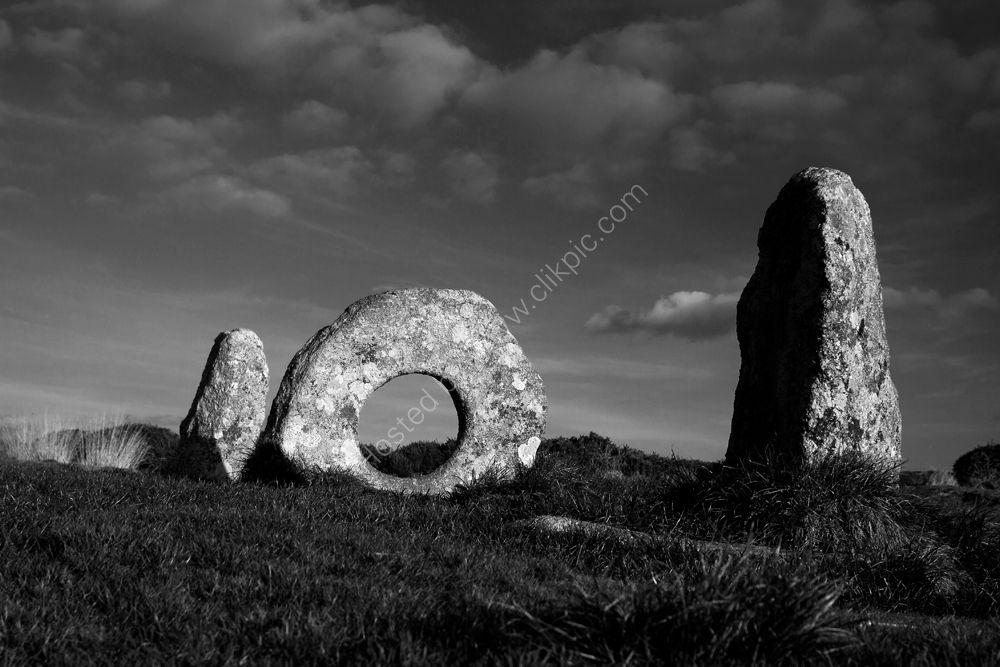 Men-an-Tol, an ancient monument which it is thought was used in fertility rites with young maidens passing through the ring.
Giclée prints are mounted using white conservation board and framed in a black or white frame. A4 prints framed to 40 x 30cm and large prints framed to 40 x 50cm.
Ref: MG 0224BW
Location: near Penzance, Cornwall, UK.
Photographer: Tony Mills